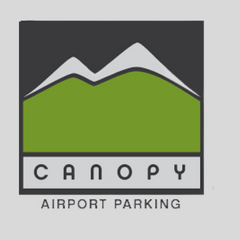 Background:
Canopy is a 4,200 stall, LEED Gold certified parking facility that services the Denver International Airport. Canopy, known as the world's most sustainable parking facility, was built using the latest in proven Green technology and materials. Electric Vehicle charging stations were being scouted for the facility, and management wanted not only a charging station, but also something that added to the overall experience for the consumer while keeping true to the overall Green Garage concept.
Goal:
To further promote an environmentally friendly facility and enhance the Green Garage Oasis commitment at the Canopy Airport facility, the management wanted to add visible premium electric vehicle charging stations to the Oasis, supporting the EV industry.
Solution:
Our recommendation was to install two of our JuiceBar Quad charging stations in indoor valet, and four located in Covered Self-Parking. Patrons could charge their EV with no added cost while away from home, and when they return their vehicle would be fully charged and ready to go.
Result:
The highly visible and iconic JuiceBar charging stations continue to be a huge hit with patrons of the Canopy facility. Canopy's six JuiceBars located in EV-only reserved parking spaces across the facility are powered using solar panels and wind turbines. The charging stations are offered at no cost to the clientele, and send a positive message to those inclined to drive EVs, as well as provide premium reserved parking stalls. The Canopy Airport parking facility gained LEED points by installing electric vehicle charging stations. Canopy has been featured on the Travel Channels extreme parking show with a huge emphasis being on the JuiceBar charging stations.