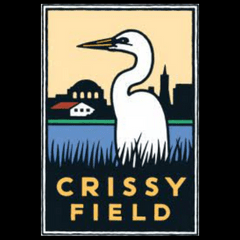 BACKGROUND:
Crissy Field is a former military airfield transformed into a lively national park with stunning views of the San Francisco Bay and the Golden Gate Bridge. The park is filled with trails, bikeways, cafes and a host of visitor amenities. The revitalization project headed by The Golden Gate National Parks Conservancy has protected many federally listed endangered plant and bird species, as well as preserved historic structures. Crissy Field has become a major attraction to visitors and citizens of San Francisco and is a testament to the Government's environmental initiatives.
GOAL:
To further promote an environmentally friendly park, the National Parks Conservation Association (NPCA) wanted to provide visitors a choice, and to have free electric vehicle charging available for park visitors. This initiative was to enhance the visitor experience while supporting the electric vehicle industry.
SOLUTION:
The NPCA partnered with Adopt-a-charger, a nonprofit organization dedicated to "accelerating the widespread adoption of plug-in vehicles through the proliferation of public, fee-free electric car chargers 'adopted' by sponsors." With the NPCA's sponsorship, a highly visible EV charging station from JuiceBar was installed for public use.
RESULT:
The highly visible and Government sponsored JuiceBar charging station continues to be a success in the Government's commitment to provide citizens the choice in contributing to a greener future.  The JuiceBar is located in an EV-only reserved parking space in the Golden Gate Recreation Area and is powered using wind turbines and other renewable sources at the Crissy Field Center.  The charging station is offered at no cost and sends a clear positive message to the 16 million visitors the park receives each year.