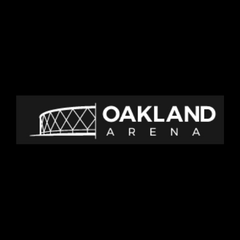 Background:
The Oakland Coliseum, home to the Oakland Raiders, is a premier entertainment facility in Northern California.  The Propark Oakland Coliseum Regional Manager decided to add significant value to his client relationship by introducing electric vehicle charge equipment at the coliseum.  Skybox visitors would then be able to drive their electric vehicles to the game. Thanks to JuiceBar's LED lighting our charging units are visible even at night.
Goal:
The facility wanted to be able to charge electric vehicles owned by VIP clients in their skybox parking area.  Coliseum management was looking for a device that could act as a billboard & advertise corporate sponsors that rent a Skybox for client entertainment.
Solution:
Our recommendation was to install one of our JuiceBar Quad charging stations right where the skybox parking is & increase visibility for select corporate clients' brand during events.  The parking management company included this amenity as part of their contract.
Result:
JuiceBar sales responded right away with a comprehensive site survey. Shipping of the Juice Bar was timed as to not interfere with the busy sports seasons. While providing a premium amenity for their skybox clients they are also contributing to environmental sustainability by encouraging people to drive their electric vehicles. Oakland management is looking into adding five more units that can charge an additional 20 cars during events.  They are pleased that renting the advertising space on the surface of each JuiceBar can offset the cost