Range anxiety is nothing new. In the early days of the automobile, drivers bought their gas in buckets at pharmacies and general stores. Long-distance driving was a logistical headache; you had to plan ahead to locate pharmacies on your route to buy your gasoline and ensure you could make it between refueling stops. You had to hand-pump the gasoline from barrels. This method was not only dangerous but very unreliable.
The first gas station was opened in Pittsburgh in 1913, and by 1929, the U.S. Census counted 121,513 gas stations nationally, driving automobile adoption as stations became ubiquitous. That is about the same number of EV chargers in the United States today. The problems faced by early automobile drivers are identical to those faced by today's EV drivers with a lack of a reliable and evenly distributed EV charging infrastructure across America.
While we are focused on what is needed to accelerate EV adoption, the elephant in the room is the current state of the EV charging infrastructure and what more is needed to support the growing number of EVs on the road. The reliability of the chargers is an increasing problem; just take a look at the commentary on apps like PlugShare, where users regularly comment on broken or offline stations. In an April 2021 Cars.com survey, two-thirds of drivers in the U.S. "stated an increased desire to buy an EV" after hearing President Joe Biden's infrastructure proposal to invest heavily in the EV market. However, 32% also cited a lack of access to reliable charging stations as a barrier to EV ownership.
In the near term, broken and unusable stations need to be fixed or replaced, and in the medium term, hundreds of thousands of new stations are needed throughout the country. The good news is that federal, state and utility money is flowing to establish such a network across the country. The visibility of charging options, locations and availability solves the range anxiety issue; however, reliability issues will continue to hamper adoption and frustrate EV drivers. Smart charging — network connectivity to EV charging networks — can allow drivers to plan their charging stops along a route, book a charger or report on the uptime of connected vehicles via an app. While apps can lessen driver frustration, they don't always have accurate information.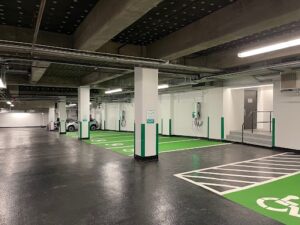 What is needed from the industry is a greater commitment from manufacturers to stand behind the quality of the equipment they sell and invest in making their chargers more reliable. The taxpayer and utility ratepayer money being deployed should come with strings attached. While apps like PlugShare do a good job of identifying individual chargers that are inoperable, they do not provide a holistic picture. In accepting these monies, EV charger manufacturers should be held to a clear, uniform set of standards for charger uptime and publish performance metrics so EV drivers can evaluate reliability.
What steps can EV charging station manufacturers take to improve their products' reliability? For starters, they must make internal and customer-facing commitments to this goal, with ongoing quality assurance testing commensurate with the goals of the program. "Reliable" is an entirely subjective term, so it must be defined and measured constantly.
Next, they should apply the commonsense learnings we have all personally gleaned from products like automobiles and consumer electronics — that high-quality design, engineering, components and manufacturing processes are all at the core of reliable products. Compromising on even one of these areas is all it takes to tarnish trust. A new charging station that rolls off the assembly line could be destined for Phoenix or Anchorage, so each must be designed and built using durable materials and components that can stand up to heat, cold, rain, snow and everything in between. Most people have experienced plastic becoming brittle from temperature extremes or age, so common sense dictates that metal enclosures and components are better suited to withstand the weather as well as an occasional run-in with a car bumper — not to mention to withstand vandalism.
Speaking of run-ins with bumpers, best practices should be established regarding site surveys and charger installation to enhance reliability. Awkward traffic flows around a unit, cramped parking spaces and poor cellular signals for networking are just a few of the mistakes that can damage chargers or render them inoperable. Sturdy bollards placed between the bumper and the charging station are another precaution that can lead to much better uptime and reliability.
Finally, anxious EV drivers who are running low on juice don't want to hear that a charger is offline for a month or two while waiting on a critical repair part that is stuck somewhere in the supply chain. In my experience, deploying high-quality charging stations that are designed, serviced and made domestically can be a smart decision for the EV ecosystem to make in the interest of improving uptime and reliability, which is vital to the continued EV paradigm shift.